Here are a few of the vendors at the market
Briar Patch Farm 
Organic produce, artisan breads, jams, jellies, pickles, relishes, etc. made from the produce.
Critter Crossing Acres
Doug & Diane Moulton of Critter Crossing Acres in Springfield are one of our cornerstone vendors for Springfield Farmers Market.  Featured products are fresh eggs, doughnuts and other baked goods many made with local pure maple syrup. Also offered are low-fat and sugar-free baked goods. Other products include jams and relishes, plants, fresh blueberries, and other produce as well as roasting chickens. Lathe-turned wooden bowls are featured with the handcrafted items along with vinyl trellises, aprons, pot-holders and more.
Aroma Catering VT
We offer you A Taste of Europe and The Mediterranean through our personal chef and catering services, In-Home or On-Site. Cooking classes and event planning services are also offered along with events and functions venues. We service Vermont and New Hampshire.
Winter View Farm – VT Grass Fed Beef and Raw Honey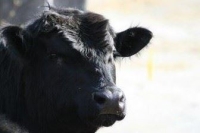 Local grass fed beef and raw honey.